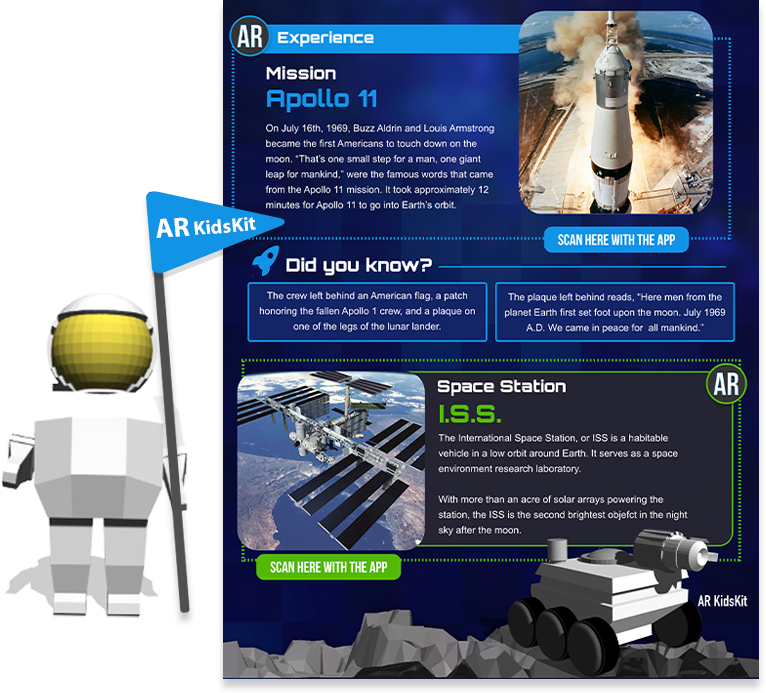 What Is Augmented Reality On Demand?
In a nutshell, AR On Demand is simply the next generation of storytelling - storytelling that leverages the latest advances in today's technology. At a deeper level, augmented reality is the layering of different types of media elements into traditional content to enrich the storytelling experience.
Want to know more about AR KidsKit or augmented reality in general?
Check out our frequently asked questions section below and sign up for future email updates and announcements.
Sign Up Today!
AR KidsKit Mods
AR KidsKit content is organized into "Mods," which are similar to categories in streaming services. Kids simply choose a "Mod" that interests them and use the accompanying AR KidsKit app to start exploring.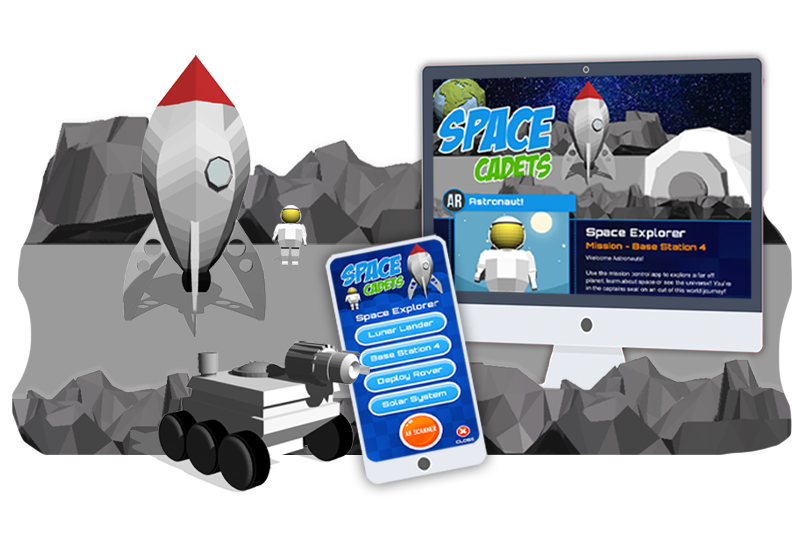 Featured Mods
Featured Mods are larger in scale, immersive AR experiences that are delivered once per quarter.
Our first Featured Mod is on the solar system. In a Featured Mod, kids will interact with content of different types, such as photo or video pop up experiences. Our goal is to have kids engage with tech to create opportunities to play without the tech.
A Featured Mod might also have additional add-on content opportunities from our subject matter experts for those kids who are really enjoying the Featured AR experiences.
The next Featured Mod that we're excited to share will be on honeybees.
Regular Mods
Regular Mods are typically a little smaller in scale, but still offer the same great interactive AR engagement opportunities. Regular Mods that we're launching with include "Wonders of the World" and "Robot Factory."
Future Mods we're excited about include trains and fossils. New Regular Mods are going to be updated monthly.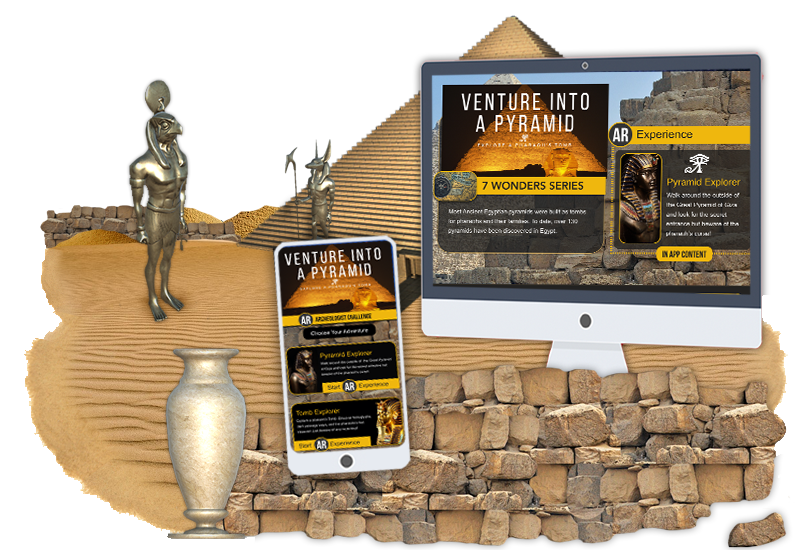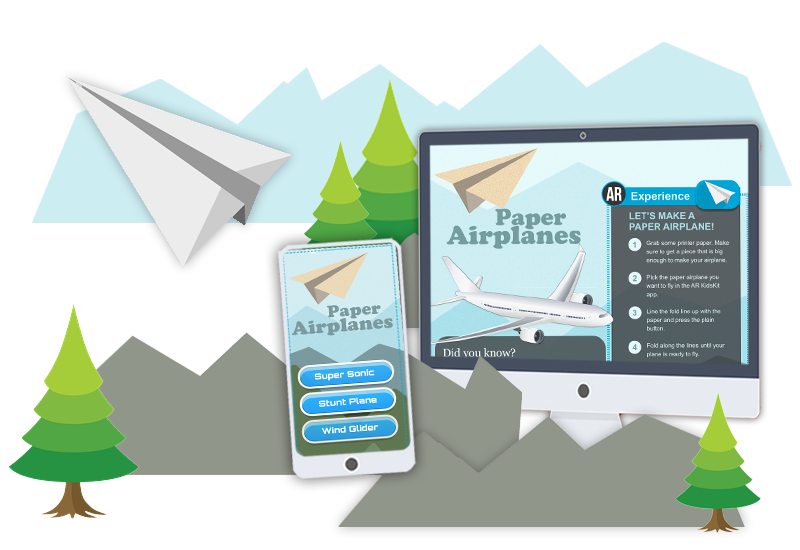 Sandbox Mods
Sandbox Mods are more hands-on AR activities driven by our augmented reality pioneers. Sandbox Mods we're launching with include paper airplanes, a dragon game created by a ten year old, and pumpkin carving for Halloween.
Kids are quickly becoming AR pioneers – AR KidsKit leverages the new potential of augmented reality to fuel imaginations, inspire creativity, and create fun!
Want to know more about AR KidsKit and Augmented Reality in general? Check out the Frequently Asked Questions section below, and sign up for future email updates and announcements.
Sign Up Today!
Turn your kids' mobile devices into a collection of playful augmented reality experiences designed to promote curiosity and enhance learning!