AR LaunchPad Features
Blazing Fast Content System
Quickly view your content in the free AR LaunchPad Experience Viewer app, within minutes of launching your project.
Content Options
Your content is hosted in a secure cloud environment, with a number of formats available, including video, photos, audio, links, PDFs and more. See our pricing plans for more details.
Easy-to-Use Dashboard - Mission Control
Our simple to use Mission Control interface makes creating your content easy, fun and quick! You'll be ready to share your AR experience within minutes not hours.
Flexible Subscriptions
We offer a variety of plans for any size budget. Upgrade any time.
AR Tutorials & Best Practices
Full access to AR LaunchPad's best practices and tutorials.
No Coding Required
AR LaunchPad takes the "development" out of the process, so all you need to do is focus on creating something truly amazing.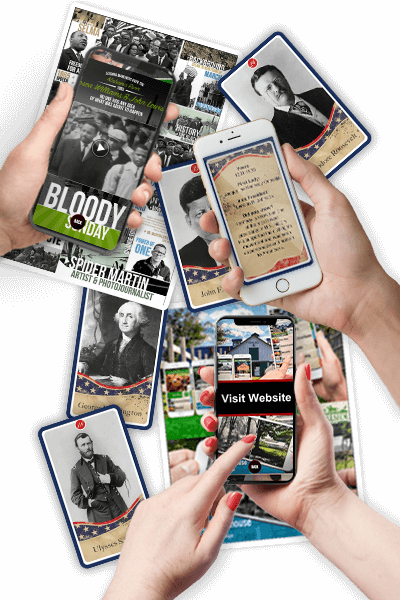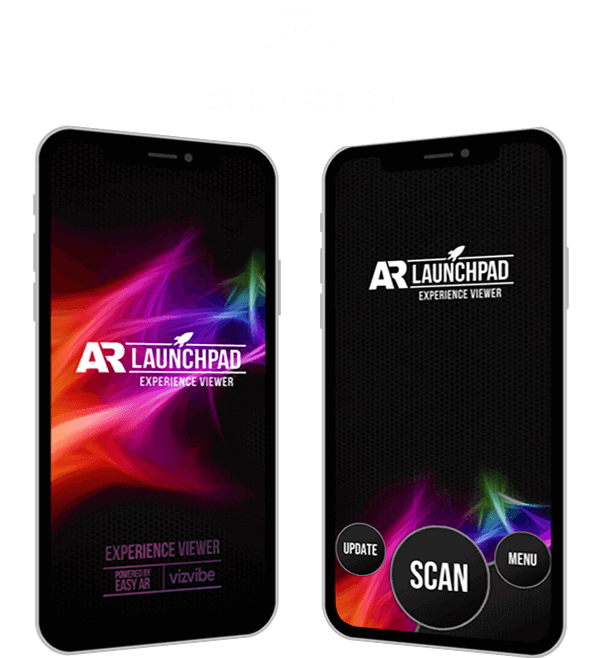 Augmented Reality Made Simple.
Four
Simply log into your AR LaunchPad account to access your mission control center to create your AR experience.
Three
Upload your target content marked with the Rocket Icon to indicate where you placed your AR experience.
Two
Upload your augmented reality elements, such as videos, photos, links, audio, stencils, PDFs and more.
One
Download the free AR LaunchPad Experience Viewer app to showcase your projects to the world!
AR LaunchPad Learn
Education
By using augmented reality to layer content over the existing world, we add a new dimension to educational projects, books, events, and lessons. With the addition of augmented reality, already existing educational resources are made more immersive and engaging for students, increasing their interest and interactions with the materials for all levels of education.

For special education, augmented reality can create better engagement and understanding of the subjects at hand, while giving educators the tools for making individualized contents and lessons catered to students of varying ability and learning styles.

Augmented Reality can also aid parents and trainers teach younger children, familiarizing with the world around them with interactive 3D models, video, and audio.
AR LaunchPad Pro
Business & Tourism
Through the use of augmented reality, real-time interactivity and accessibility can be added to tourism and hospitality centers, making for a more engaging visitor and marketing experience.

Entertainment
Augmented reality can bring a whole new, immersive aspect to entertainment content, from making events and posters come alive to adding a whole new dimension to games and films.

Museums & Art
With the aid of augmented reality, museums and art can come to life, conveying more to your audience than traditional mediums would allow. Paintings and exhibits can be layered with additional information, giving them more value. Interactive video and 3D models can be added to make a piece more interactive and immersive.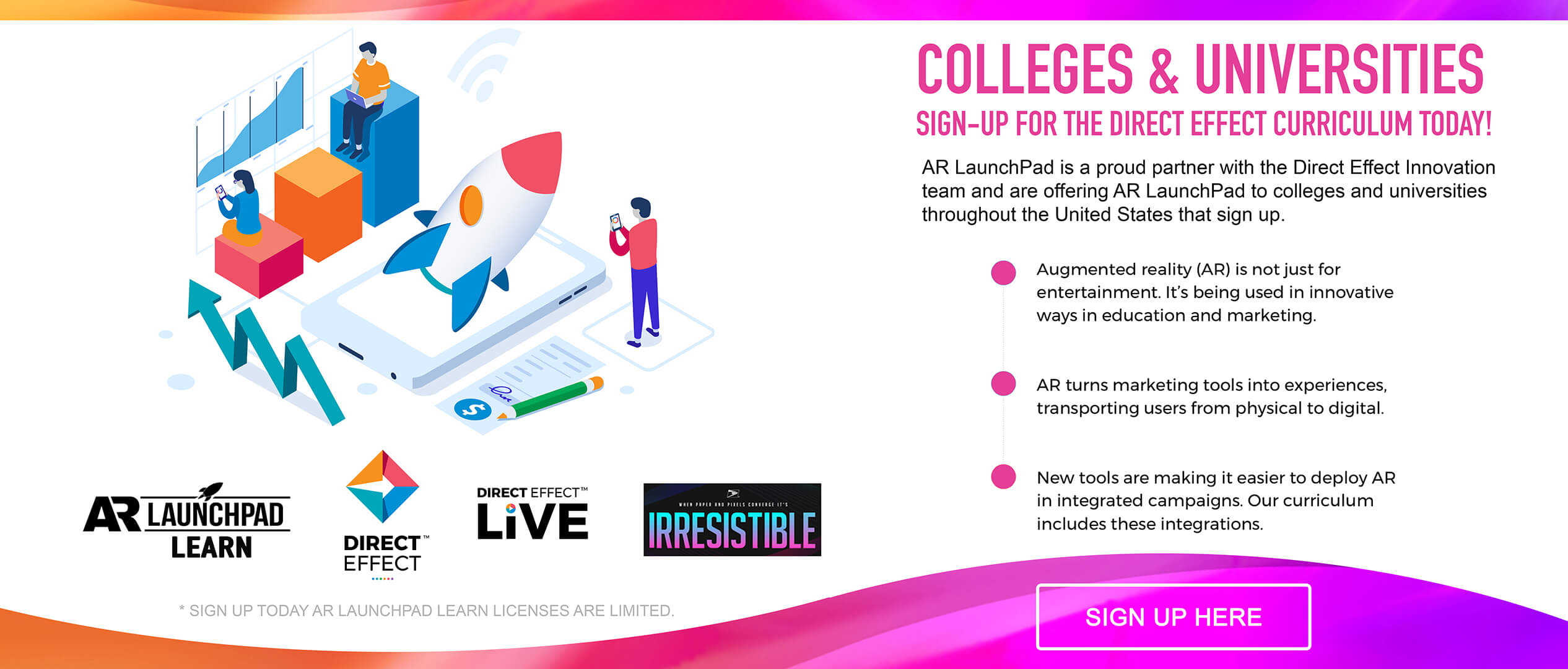 Zero code required!
Just pick your plan, upload your content and share your AR experiences!
*A $15 charge will be applied per every 1,000 views over the monthly limit
**Learn accounts are per class: $30 per teacher and an additional $2 per student.

Get The AR LaunchPad
Experience Viewer App Now!
To experience content created with the AR LaunchPad platform, download our AR LaunchPad app, available for free on both Android and iOS devices.
The Possibilities

"AR" Endless.
Do you have a story to tell, an event to promote, a product or service to highlight? AR LaunchPad offers a creative way to reach your audience by merging your image-based content with triggered audio, video, photo elements and more. With your ideas and our simple to use platform, your stories are sure to engage and inspire!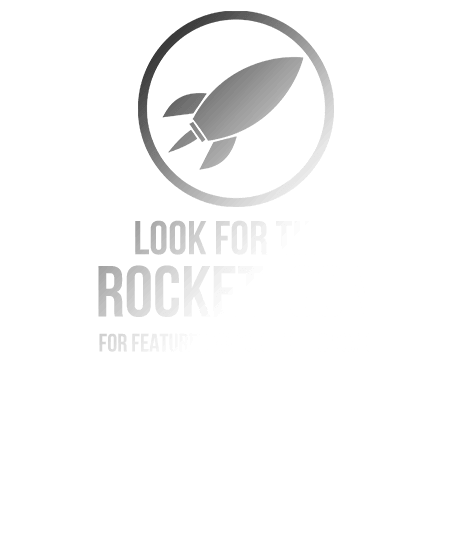 LaunchPad Users
Here are a few of our users.
Join them today!